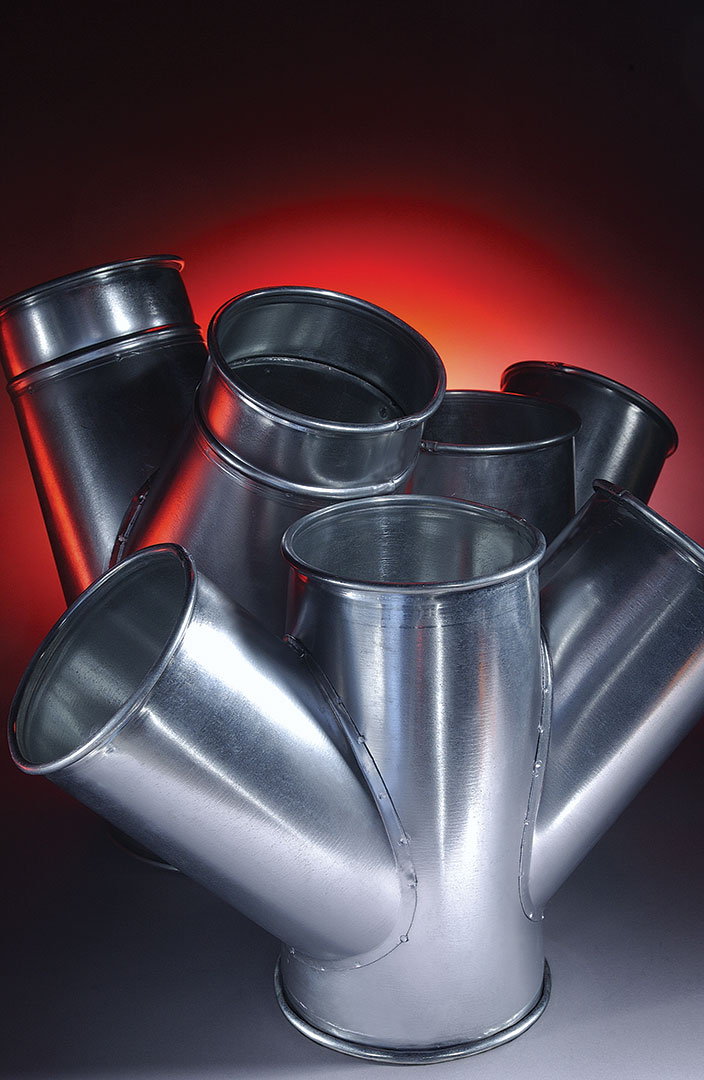 Duct Incorporated -
Innovative Clamp Together Ducting for a Cleaner Environment
Whether your industrial ductwork application calls for light to heavy gage duct, or moderate to severe process criteria, LaserLock™ modular clamp together ducting makes the right product for you. LaserLock™ industrial ducting is a modular clamp together ducting system available in a range of standard sizes in rolled edge, five foot lengths. The system is complete with bends, blast gate dampers, reducing cones, branch pieces - all joined with lock rings (clamps). The use of lock rings creates a sealed joint and reduces installation time to almost half that of conventional methods of ducting. Our experienced staff can review our capabilities with you, or you can send your specifications to us and we will provide solutions for easy installation and secure clamping of your ducting system.

Duct Incorporated manufactures LaserLock™ modular clamp-together ducting supplies for pollution control, dust collection, oil mists, fume extraction, paper trim, plastics, food dusts & powder bulk solids material conveyance. Fully welded with rolled edges & clamp-together design has no rivets or screws & can be reconfigured to a dusting solution ideal for new or existing systems & available in stainless or galvanized steel. Additional applications include agricultural, air handling, grain, heating & ventilating equipment, material handling, oil & gas, paper & packaging, pneumatic conveying, spray booths, textiles & timber.
If you have a need for industrial ducting, Duct Incorporated has the ideal solution for you!